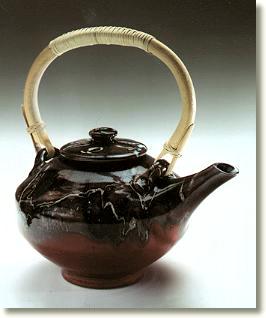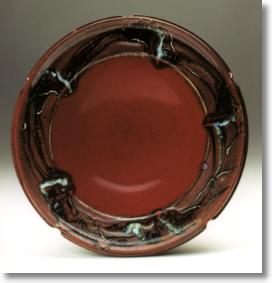 Benjamin Burns moved to Seagrove in November of 1997, from Maggie Valley, where he lived and worked at Pitter's Potters for six years. Benjamin graduated from Haywood Community College in 1995 with a degree in production crafts. Originally from Miami, Florida, Benjamin learned his craft at the Ceramic League of Miami, and taught beginning wheel classes there for a short time before moving to North Carolina. He has been published in Handmade in America's "Craft Heritage Trails", and "Handcrafted in the Blueridge" by Irv Green and Andrea Gross.

"With the influence of the Japanese masters, my intent is to make functional works of art, transforming the ordinary into the exceptional. My work explores the thrown form. I am always searching for that quality that survives time, combining the traditional with the contemporary. I use the techniques and glazes of the past out of respect for their legacy, but with my eyes focused on the present."

The gallery features the work of Benjamin Burns and the exquisite hand painted tiles and
functional ware of Bonnie Frazier, a well known Seagrove artist. We are located on Hwy 220 Alt. just 4 blocks north of Hwy. 705.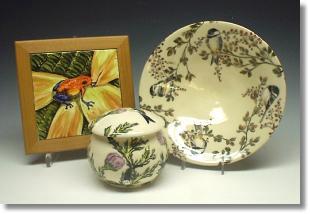 .